Noto Flatt's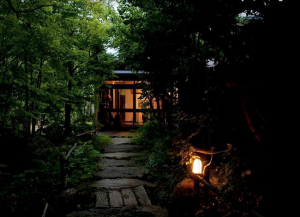 COVID-19 booking information
We are now opening slowly 4 groups per day, with 10 or fewer customers. We do not make reservations for those who have not been vaccinated or for customers who cannot show a negative PCR certificate (antigen test within 1 day) within 3 days. In addition, if an emergency declaration is issued, reservations made during the period of the emergency declaration will not be accepted from customers who live under the declaration. (Even if you have already made a reservation, it may be canceled depending on the infection situation.) We will not continue to accept one person, children under elementary school age, or lunch customers.
Please bring your vaccination certificate or PCR negative certificate with you when you stay.
Ishikawa Prefecture offers free PCR or antigen testing here.
If you are staying at other hotel, please continue to check your temperature before coming to Flatts we will confirm that there is no change in your physical condition when you arrive.
Even if you have already made a reservation, we will refuse admission to those who are suspected of having Covid or Covid like symptoms or close contacts, fever of 37 degrees or higher, respiratory symptoms, There is no cancellation fee for people in prefectures who declare an emergency, those who are infected with covid, those who are restricted from going out, those who are infected with Covid, etc., so please call us as soon as possible.
In addition, please note if the coronavirus spreads in Noto-cho, if there are corona patients from the inn's central staff or family, or if there are close contacts, we may have to cancel the stay.
We also hope you consider the people around you and our staff and wear a mask when you are in a common area or dining room of our guesthouse and while travelling around Noto peninsula and Japan .