Noto Flatt's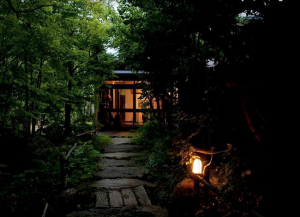 COVID-19 booking information
At this point, We are not making any new reservations during the target period from prefectures that are subject to Semi-emergency coronavirus measures.
We appreciate your understanding and cooperation.
If a state of emergency is issued, Guests in the area covered by the state of emergency will not be allowed to stay during the state of emergency.
We are sorry, for the customers in these target areas who have made reservations, we will contact you to confirm the cancellation.
Regarding new reservations, if you are in an area not under a state of emergency, Please note that you reservation may be canceled depending on the situation of the coronavirus .
Before you arrive and when you arrive at Flatt's, we ask that you measure your temperature to confirm that there is no change in your physical condition.
Even if you have already made a reservation, we will refuse admission to those who have had close contacts with someone with Coronavirus or has a fever (37 degrees or higher), respiratory symptoms, and those who have travelled within 4 weeks to any international destination.
There is no cancellation fee for customers who have declared an emergency, from coronavirus related situations customers who are under government emergency restrictions and or have been infected with the coronavirus, please contact us by phone as soon as possible.
We apologize for the inconvenience. With Your help and our responsibility, we can help stop the spread and go back to a life without coronavirus
Thank you